Welcome to CoWN!
Welcome to the home of CoWN, the Colorado Wyoming Nebraska Stock Horse Association.
Know before you show! We offer stock horse classes at all shows and AQHA classes at select shows. Click the links below for more information:
In 2010 a small collective of like-minded horsemen and women from the four corners area were gathering together to try their hands out at this "Ranch Versatility" thing that was starting to make a big stir in the horse show community. The majority of the shows were being held in Texas and Oklahoma, so as you can imagine there was a lot of travelling involved. Until one fateful day in Greeley Co at one of the few Versatility shows in the area, the idea for CoWN was born!
CoWN was designed to offer an open and welcoming environment for riders of all experience levels to learn, compete and enjoy an atmosphere that is friendly, affordable and designed to have something for everyone. CoWN promotes events throughout the Colorado, Wyoming & Nebraska area that allows riders to grow not only in their showing careers but also in an educational way by providing opportunities to ride with many different horse industry professionals, all of whom help us to "ride a better horse".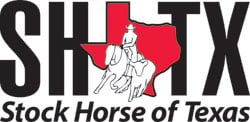 CoWN is proudly the first affiliate of the Stock Horse of Texas association. SHTX is the oldest stock horse association and regarded by many as the leader in the industry. This unique partnership allows CoWN to offer co-approved AQHA Ranch Riding & AQHA Versatility classes alongside our normal classes. It also offers our members the capability to have their horse's performance points recognized with AQHA.
Upcoming Events
October 5-8th Fall Fest, Loveland
CoWN, Ranch Riding Jackpot Series, Wyoming High School Rodeo, AQHA Ranch Classes, AQHA VRH, AQHA Ranching Heritage
Schedule
Online Entry
There is a $30 late fee after 9/29.
New Saturday night Fallfest event, Cow8!
Click for info/pattern
Patterns:
Trail Pattern
AQHA VRH & RHC classes
CoWN ranch riding jackpot
Ranch Reining
CoWN Pleasure pattern 2
---
SHTX World Show & Derby
October 25-29, 2023
Click here for information, schedule, and forms
---
Latest News